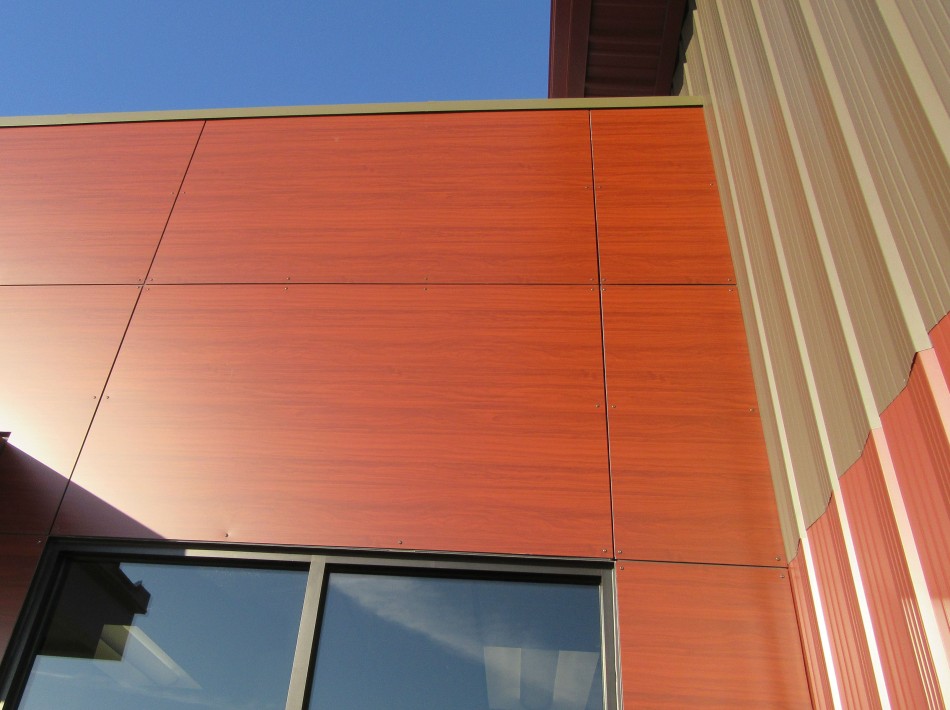 Overview of ACM Wall Panel Systems
November 25, 2015 webadmin
CMG's Aluminum Composite Wall Panel Systems offer design flexibility to achieve dramatic finished appearance and impact. 
Coated Metals Group manufactures aluminum composite wall panel systems in a variety of thicknesses and finishes. CMG uses state-of-the-art computerized equipment to manufacture panels to exacting tolerances and standards allowing them to create curved and complex panel shapes. Panels can be manufactured in large sizes, up to 5′ x 16′ and come with up to a 30 year finish warranty.
Listed below is an overview of the CMG's ACM Wall Panel Systems
System 1000
CMG System 1000 is a watertight, sealed joint system–an economical solution where a sealed application is required. System 1000 is non-sequentially installed allowing each panel to be adjusted and modified individually. Panel system depth can be adjusted to meet variable design criteria.
System 2000
CMG System 2000 is the industry standard bearer for pressure-equalized, rear ventilated rain screen panel systems. The next generation of dry-joint panel system design. System 2000 introduces a proprietary joint design that eliminates virtually all exposed fasteners, resulting in a clean panel joint for superior appearance. System 2000 has been tested to meet the industry's highest performance standards and offers efficient installation.
System 3000
CMG System 3000 offers a simple, exposed fastener open joint design. System 3000 offers a high tech industrial look in a non-sequential, easy-to-mount system. The minimal, cost effective design and quick and easy installation allow System 3000 to be the choice when facing tight schedules and budgets.
System 4000
CMG System 4000 panels are insulated core laminated panels for use in a glazed-in application. Panels can be fabricated to a variety of widths and sizes to accommodate virtually any requirement for glaze-in, insulated spandrel panels. Exacting tolerances ensure proper fit and finish.
System 5000
CMG System 5000 column covers offer an easy-to-install solution for classing columns and other structural elements. Panels can be formed in quarter-round and half-round sections and can be segmented to fit virtually any application. Continuous column panels can be provided up to 16′ long and are available with hairline or standard reveal joints.