CMG's Western Rust Completes this Rustic Ranch
May 10, 2017 webadmin
A hunting lodge as grand as Al's Pheasant Ranch requires a roof that is equally as stunning.  A standing seam roof in CMG's Western Rust completes the ruggedly attractive aesthetics of this resort.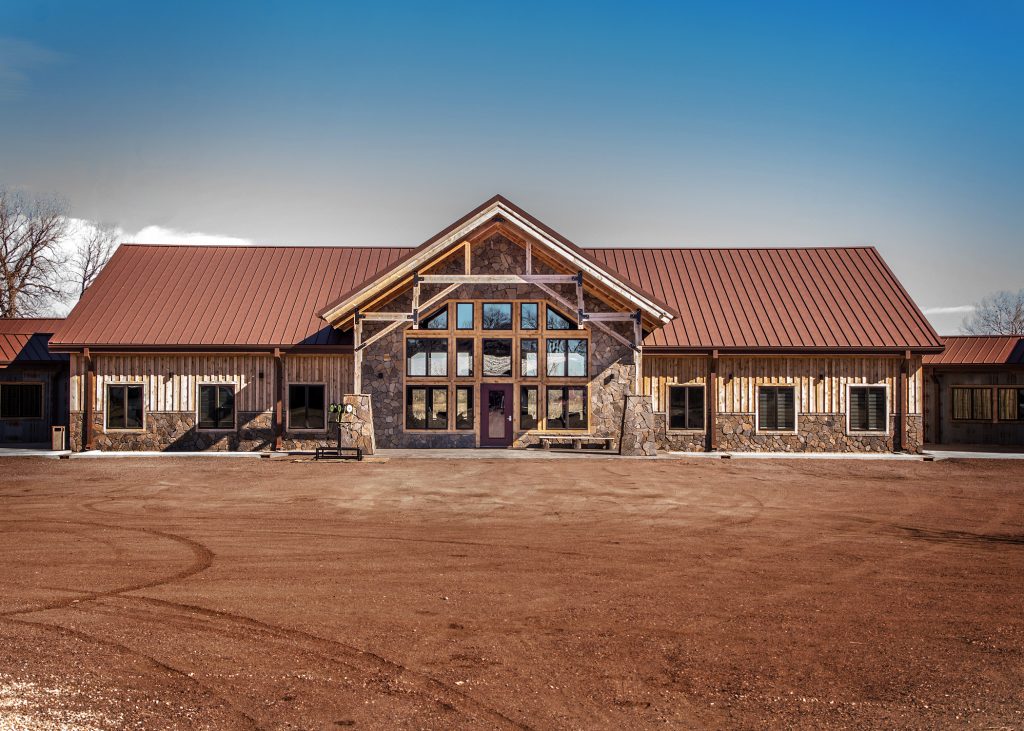 Located in Emery, South Dakota, the owners of Al's Pheasant Ranch knew no ordinary hunting facility would do. They wanted a lodge that would be handsome inside and out. Embracing the rustic charm of the area involved utilizing materials such as reclaimed steel and stones native to the Black Hills of South Dakota.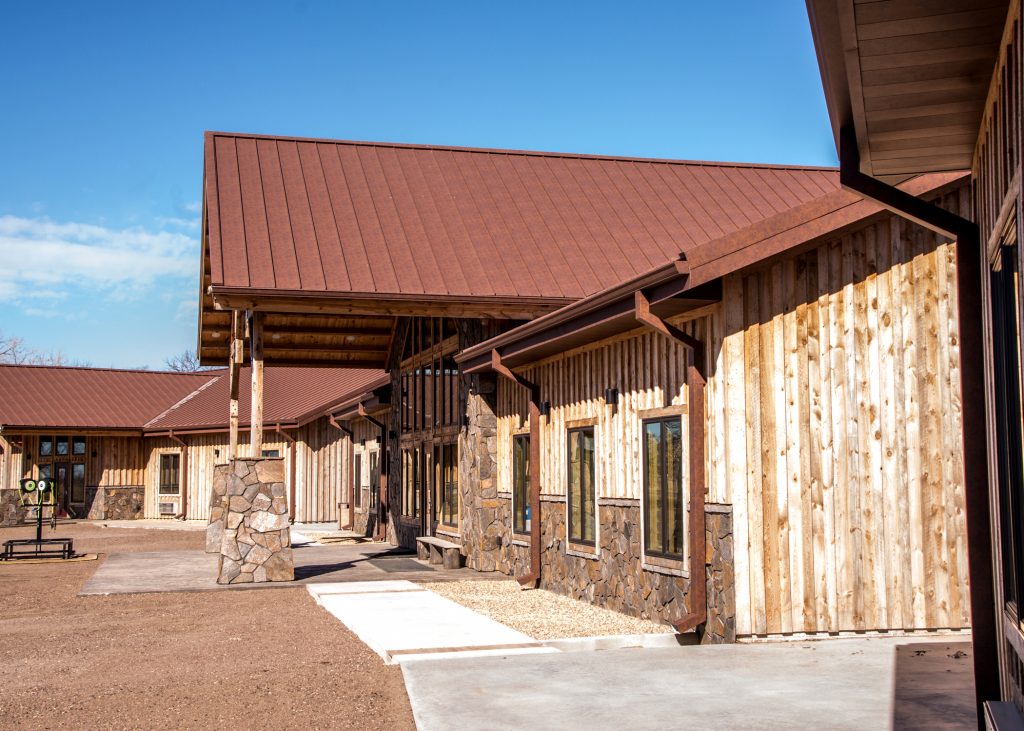 Al's Pheasant Ranch challenged Joshua Barber of Jbar Construction Specialties to design and build a structure that was attractive, energy-efficient and long lasting. The goal of this project was to impress guests at every turn both inside and out.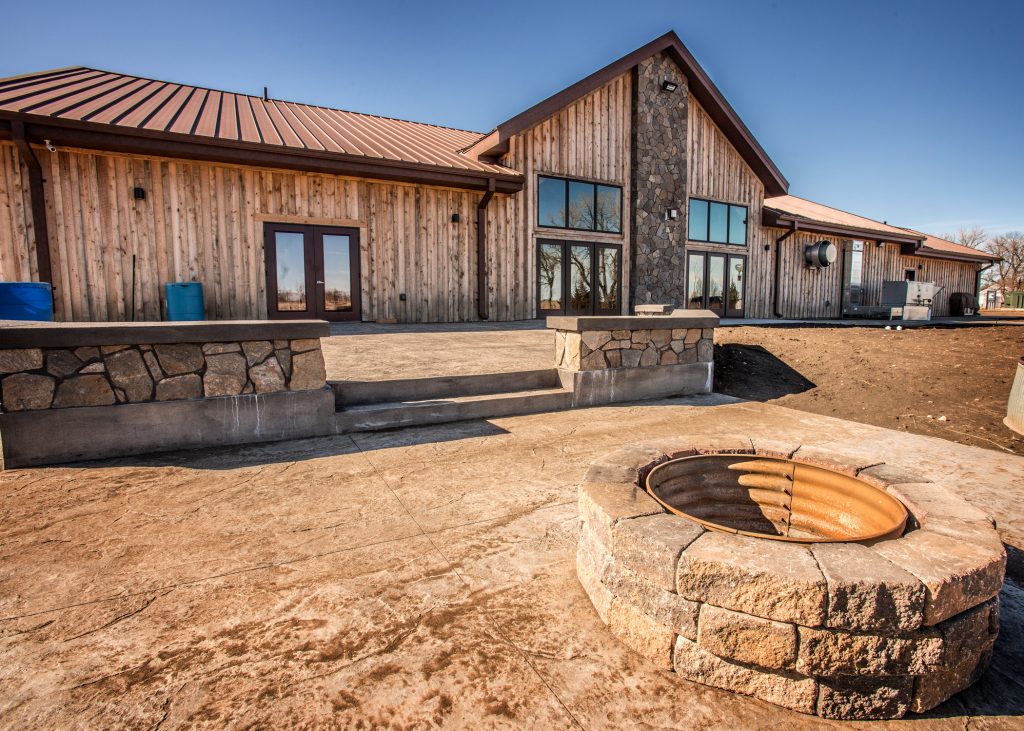 Barber designed a timber frame and SIP constructed set of three buildings. The structures were connected by attractive and useful breezeways that housed gun racks, coat racks and boot dryers. Each of the building's wings are mirror images of each other and included 10 sleeping bedrooms and individual bathrooms.  The common area features a grand fireplace, big screen televisions and all the amenities one could ask for.
The center section of the building boasts a 2500 square foot great room with a large rec room, full commercial kitchen, a full guest kitchen and a conference room.  A custom fireplace has cedar and spruce mantles to compliment the native stone used in the design.
The crowning jewel of this masterpiece is the snap lock standing seam roof, roll-formed and installed by Jbar Construction.  The panels were fabricated using 24ga Kynar coated steel in Western Rust produced by Coated Metals Group.  Barber states he chose to use CMG's steel coil because, "It is the best of the best. The company and the service behind this product is A+."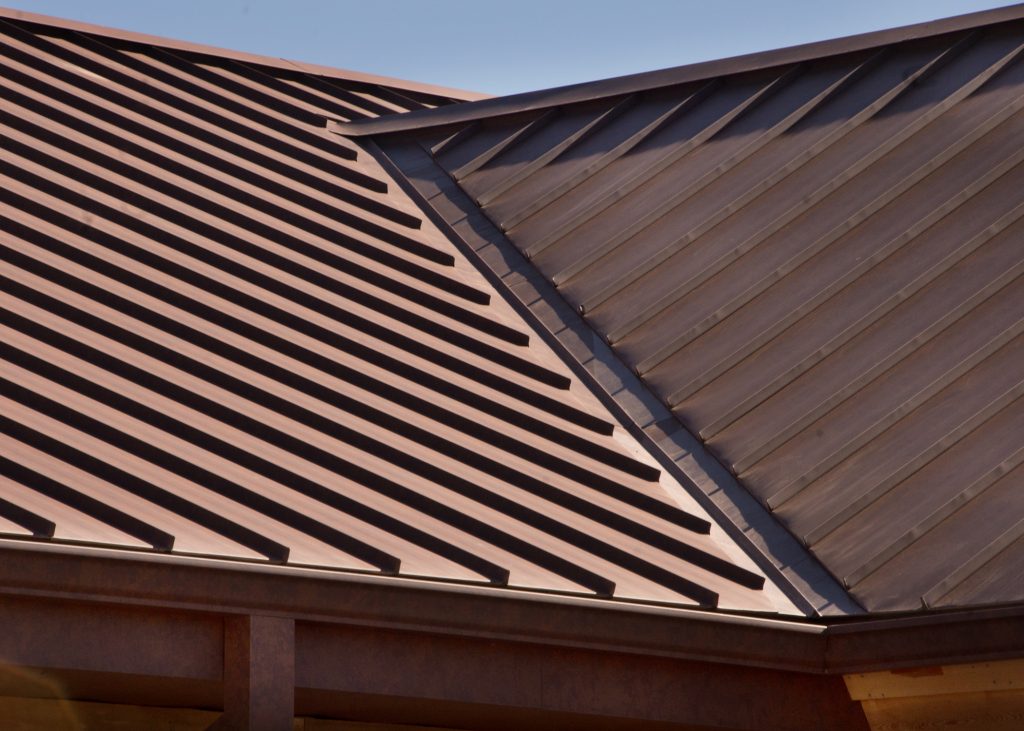 Taking this standing seam roof to the next level is the addition of custom matching soffit, fascia, gutters and downspouts all completed in Western Rust steel.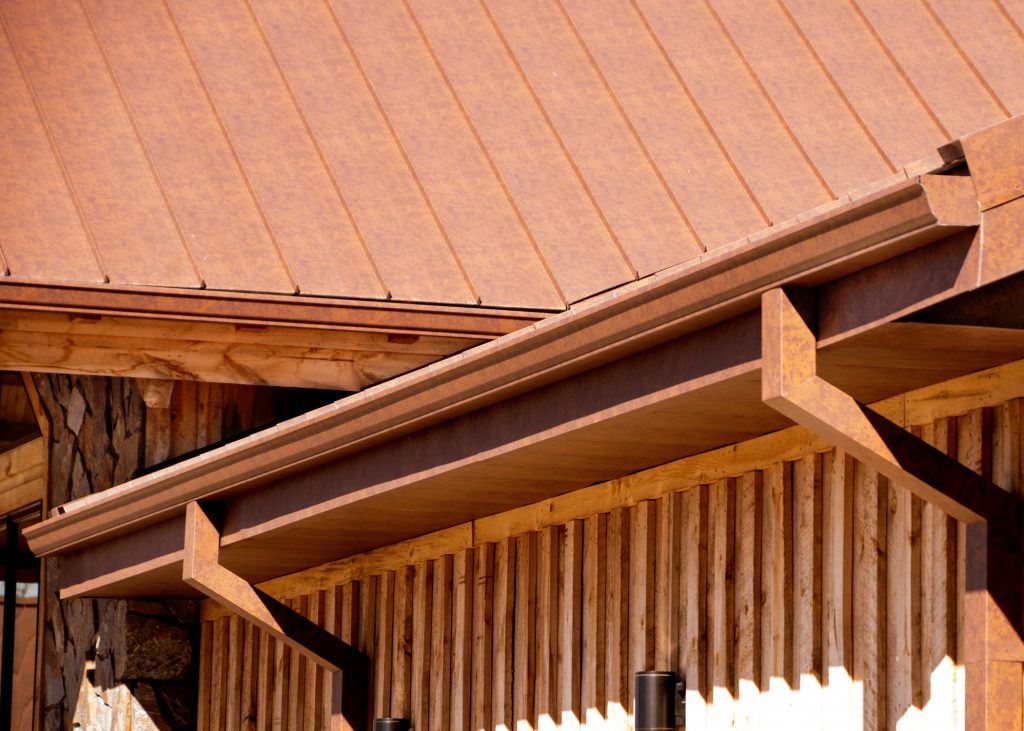 Barber is proud to be able to offer his customers a product that few standing seam companies make available. "I believe we are possible the only standing seam company in South Dakota offering matching soffit, fascia, gutters and roof package…Customers just really like the fact their gutters, soffit and roof will weather the elements at the same rate. The slightly higher cost doesn't seem to affect their decision making process."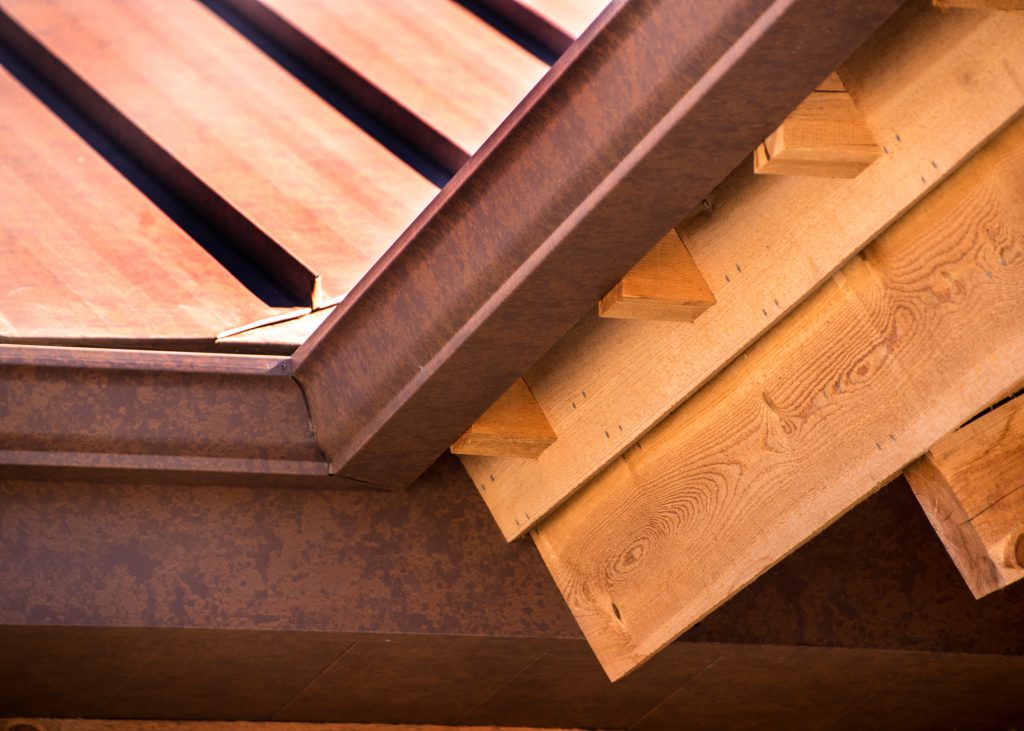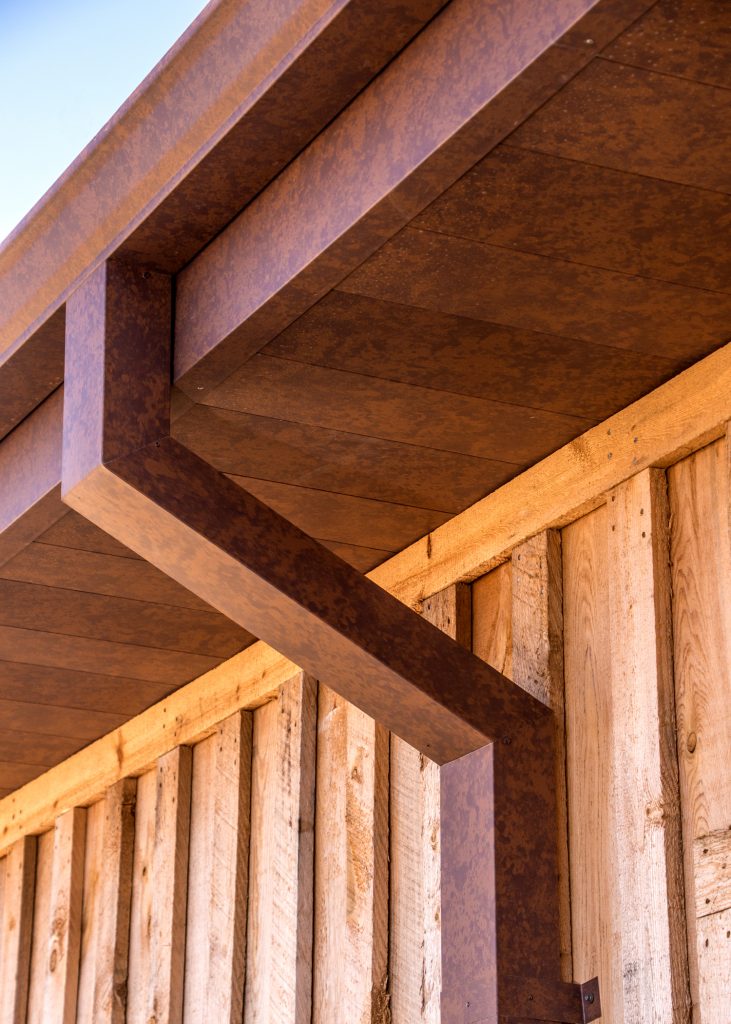 The added assurance of CMG's 35 year color finish warranty allows Al's Pheasant Ranch to have peace of mind their new lodge will look breathtaking for years to come.
Projected was designed and built by:
Jbar Construction Specialties, LLC
Joshua Barber
605.677.7821
Brookings, SD
This project won SIPA's Building of Excellence Award for 2017 in the Commercial Industrial Institutional >10,000 square feet category.
Photos and Project details were provided by Joshua Barber from Jbar Construction Specialties.