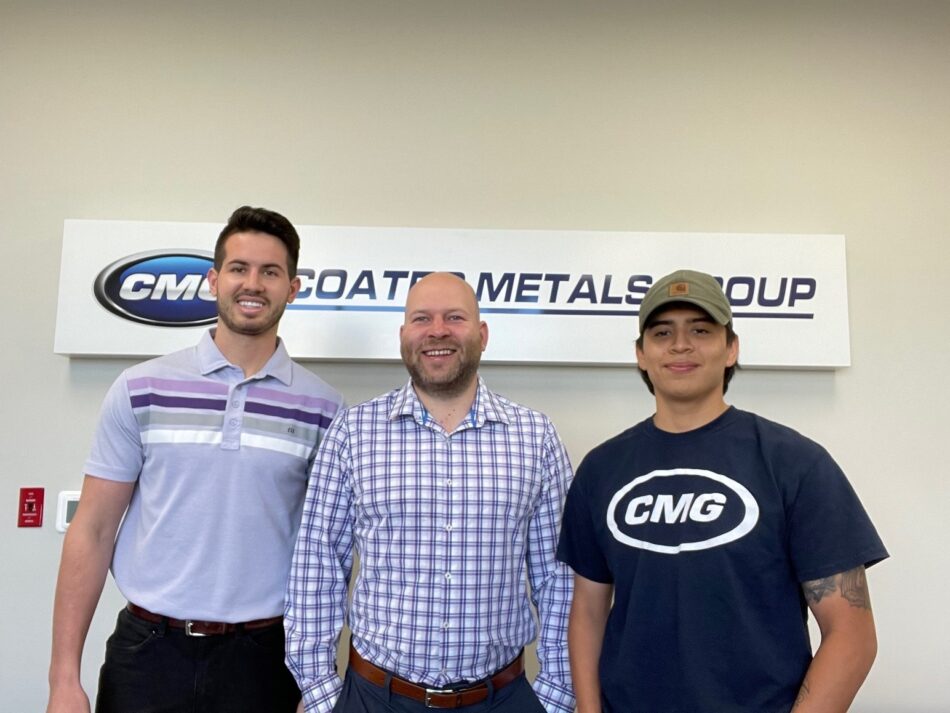 CMG Charlotte Expansion
May 13, 2022 MxWoodward
Coated Metals Group (CMG) is proud to announce the recent expansion of its Charlotte, NC facility. By purchasing and moving to a larger building, Coated Metals Group is poised to meet the ever-growing demand within the Charlotte and Eastern market.
CMG's expansion will help continue their efforts to reduce lead times for customers by keeping additional material on their floor. Paired with increased production levels, CMG expects the new facility to help minimize obstacles presented by industry-wide supply chain constraints. In line with CMG's other locations, Charlotte's new facility plans to keep a diverse line of stocked products on the floor at exceptionally high levels, regular inbound material to maintain stock, and an efficient floor plan with the ability to expand and adjust quickly.
Brogan Baker, the local VP-Sales had this to say, "We're very excited about our new building! Our new facility has a lot more room to stock more quantities of coils, sheets, and metal roofing accessories. With this added space, it will allow us to service our customers quickly and help keep project schedules moving. We are extremely eager for the opportunity to better serve our customers!"
CMG's new location is located at 1814 Westinghouse Blvd, Unit U, Charlotte, NC 28273.
The facility is easily accessed between Highway 49 and Highway 77.